Sentinel R1 testing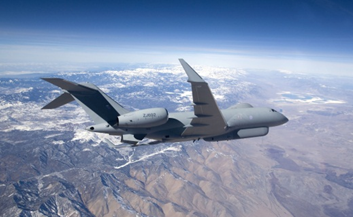 The ASTOR (Airborne Stand-Off Radar), in the guise of the Sentinel R1 aircraft, provides long-range, battlefield-intelligence, target-imaging and tracking radar for the RAF and the Army and has surveillance applications in peacetime, wartime and in crisis operations.
 The Sentinel fleet has been on active operational service over the last 2 years and the need to maintain the capability of its mission sensors is paramount.
Using the Ncompass™ Analyzer, Copernicus Technology Ltd is conducting a technical demonstration project to test system cable harnesses in order to characterize and trend their integrity and their effect on system availability.
To find out more about the use of the Ncompass™ for wiring integrity and troubleshooting applications email us at This email address is being protected from spambots. You need JavaScript enabled to view it. or call us on +44(0)1343 842406.